Staffing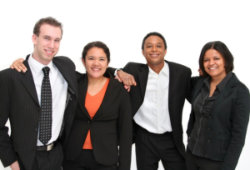 We maintain a referral base of qualified, dedicated and experienced associates who share our belief in best practice; delivering high quality professional services to our clients. We join with our clients to meet their staffing needs in a timely, cost effective manner under strict compliance with regulatory requirements. We meet the needs of motivated individuals seeking jobs on temporary, contract or permanent basis. There are currently career opportunities in Behavioral Health Rehabilitation Services (BHRS), Intellectual Disability Services, Early Intervention Services, Home Care/Private duties, Residential services and Light Industrial services.
Early Intervention

S.G. Isaacs, Inc. is contracted to provide Early Intervention services under the Infant, Toddlers, and Families Waiver Program of the Pennsylvania Department of Public Welfare. We maintain a dedicated team of highly trained professionals who provide specialized services to children ages birth to three (0-3) and their families in their natural environments. Our team consists of Physical Therapists, Occupational Therapists, Speech and Language Pathologists, Psychologists, Licensed Social Workers, and Special Instructors. Our professionals focus on enhancing one or more of the following areas of the child's need:
Physical development, including vision and hearing
Cognitive development
Communication development
Social or emotional development
Adaptive development
Community Habilitation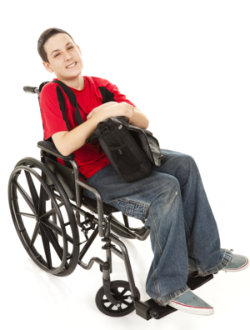 We provide professional non-medical services to individuals with developmental, intellectual and autism related disabilities. We support these individuals with special needs to achieve greater independence, choice and opportunity in their lives. We are proud of the quality of care that we provide to the adults, children, geriatric, autistic, mentally challenged, and other special needs populations that we serve. Through our compassionate and supportive care, we improve the well-being of our clients and bring peace of mind to their families knowing that their loved ones receive quality care in safe and healthy environments.
Our services include:
Psychological Evaluation Services
Behavior Therapy
Behavior Support
Companion Services
Home and Community Habilitation
Home Maker Services
Live-Ins/Care Givers
Light House Keeping
Meal Preparation
Errand Assistance
Escort to Doctors Appointments
Safety Monitoring
Medication Reminders
Assistance with Daily Living Skills
Round the Clock Supervision
Community Integration
S.G. Isaacs, Inc. is contracted to provide Home and Community Habilitation Services to special needs individuals under the Person/Family Directed Support and the Consolidated Waivers for Individuals with Intellectual Disability of the Department of Public Welfare through the Office of Developmental Programs.
Do you want to inquire about our staffing solutions, kindly call us at 215-329-8800 or you can send us a message.